5 Star Plus Services
Retail Consulting
With a workforce that has experience in retail operations for the luxury sector in China, 5 Star Plus Retail Design can provide clients with retail operations and design consulting services ranging from, but not limited to fashion stores, restaurants, exhibitions, branded events and promotional launches. Our extensive knowledge and proficient experience with department stores and shopping malls throughout China has made our team experts with handling local regulations and building codes. This ensures that our work is best tailored for not only the market in China, but also to a vast range of retail spaces and their regulations.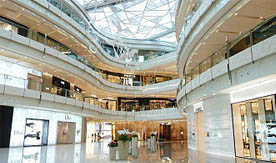 Store Design & Retail Space Design
Our core competency is the design of fashion stores, jewelry stores, shoe and accessories stores. The design team will create a store design scheme based on your target demographic, location, landlord regulations and existing brand characteristics. Once designed, we will recommend a choice of materials and finishes best suited for the environment and vision of the store. We understand a store is an extension of the brand experience and that a proper design, followed by high-quality implementation is expected. For this reason, we place a large emphasis on quality to ensure higher sales and customer satisfaction for the retailer.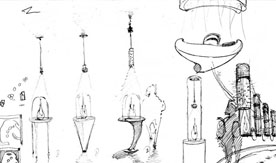 Store Window & Display Area Design
A store's display window and display area are crucial to how customers' first view and interact with a brand's product. While always emphasizing on the brand essence, we create functional, high impact shop windows and area designs to maximize branding and sales opportunities.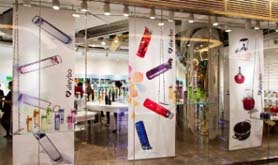 Visual Display & Merchandising
In many cases, visual display and merchandising projects include the design and production of visual supporting tools such as display stands, price displays, and posters; besides the actual presentation of products. With experience in the creation of product displays for jewelry, accessories and fashion stores, our team of designers and retail consultants can create and implement your ideas.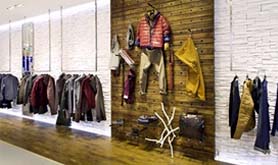 Other Branded Retail Design
Many successful retail brands understand the smaller, well designed miscellaneous items can increase the customer's experience of the brand and store. At Five Star Plus Retail Design, we offer custom inspiring logos, signage's, posters, product packaging and customer gifts based on your brand. This also includes prior or existing store designs and marketing materials.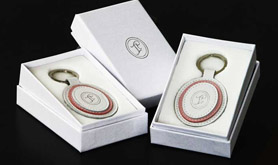 Fit Out
Based on your existing store design concept, our company will source the appropriate materials, fixtures, furniture and technical subcontractor's necessary to transform the space. We will build the store, ensuring the project is completed within the time-frame according to budget and exceptional quality as per the original design.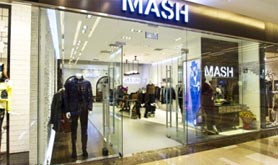 Project Management
In cases where retail brands have their own assigned contractor and would like to ensure project completion on time, budget, and as per the agreed quality, we offer project management services. We have in house staff located in different cities who can visit the construction site regularly, coordinate with the landlord and various suppliers, and provide regular progress reports both in Chinese and English.